PUBLIC AWARENESS
In an effort to inspire, educate and present a positive image of Latinos, HHF executes multimedia public awareness campaigns to promote cultural pride, accomplishment and community growth by highlighting young and established Latino role models.Campaigns include Latino industry leaders and celebrities and focus on key messages of education and progress.
NATIONAL ANTHEM PROJECT
The Hispanic Heritage Foundation (HHF), GRAMMY-and-Latin-GRAMMY-Nominated Band Locos por Juana, and Filmmaker Milcho have developed the campaign #WeDreamAmerica in tribute to the patriotism, appreciation and great promise immigrants have for the United States with a big part of that promise being the impact of the DREAMer community. Through the #WeDreamAmerica campaign, HHF and Locos por Juana urge Congress to pass a clean DREAM Act as well as call on Mayors to declare DREAMer Days through the end of the year.
As part of the effort, a video of Locos por Juana's vibrant interpretation of the National Anthem (in English) is now available at http://bit.ly/2zcfeu.  Friends of the National Museum of the American Latino, LULAC (League of United Latin American Citizens), American Federation of Teachers and other organizations supported the #WeDreamAmerica effort.
"I feel deeply honored to be a part of the #WeDreamAmerica project and have the opportunity to share our version of the National Anthem," shared Itawe Correa, lead singer for Locos por Juana.  "But, most importantly, because we are able to be a voice for so many DREAMers and immigrants who love America."
There are more than 3 million Dreamers in the country with about 1.8 million eligible if a DREAM Act is passed.  The DREAM Act (Development, Relief, and Education for Alien Minors) provides a path to citizenship to youth who were brought to the US as children without documentation. DREAMers are American in every way except on paper. A Washington Post/ABC survey found 86 percent of Americans support DREAMers.
"The #WeDreamAmerica campaign is fueled by the love, appreciation and great promise immigrants have for the United States, which we all call home," said Jose Antonio Tijerino, President and CEO of the Hispanic Heritage Foundation who immigrated from Nicaragua.  "A big part of that promise lies in the hands of our DREAMer community.  DREAMers represented veterans, entrepreneurs, owners, students and an important part of our workforce in the STEM fields, which our country desperately needs. We appreciate the tremendous talents of Locos por Juana who arranged and performed their version of our National Anthem with great respect, energy and love, they are much more than a band, they are activists for the love we are all capable of as well as a great big thank you to the inimitable Milcho for her powerful vision in bringing the project to life."
DREAMER RESOURCES:
UnitedWeDream.org
Toolkits, Find Your Local Congressman/woman, Know Your Rights, Webinars and More!
Make a call for each person that has already lost their DACA
11,468 young people have already lost their DACA protections. That's 11,468 calls that we need to make to get Congress to pass a clean Dream Act before they go home in December and Visit www.weareheretostay.org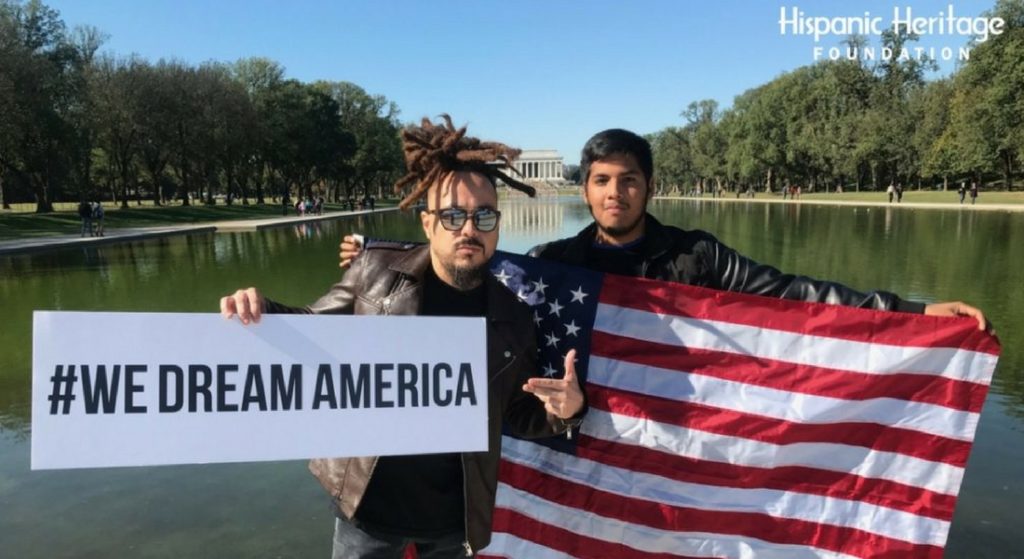 ###